One of the things I've done for the past few years is offer, on facebook, to make suggestions of books for friends and family to purchase for the younger ones in their lives.* I've made suggestions for babies as young as 2 months up through YA, and I absolutely LOVE it. Seriously, sharing and recommending books is one of the absolute perks of being a children's librarian. Not only do I get to READ these great books but then I get to TELL PEOPLE ABOUT THEM SO THEY CAN READ THEM TOO? Dreamy.
I've already made suggestions for those that asked for them, but I thought it might be helpful to make a post listing ALL of my faves for the year. You know, in case anyone still needs ideas. I'm totally not doing this for myself.**
So…drum roll….here are MY favorite board and picture books. Middle grade, graphic novels, and YA coming in separate posts!:
BOARD BOOKS 
(Babies – Toddlers. Not all board books are created equal; ask me if you  need specific age recommendations!)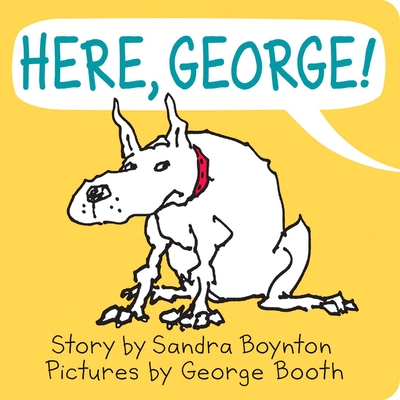 Here, George by Sandra Boynton, illus. by George Booth (yes, of New Yorker Cartoon fame)
This book is so sweet and simple. George moves hardly at all, but his sentiment comes through. And the ending? Perfection.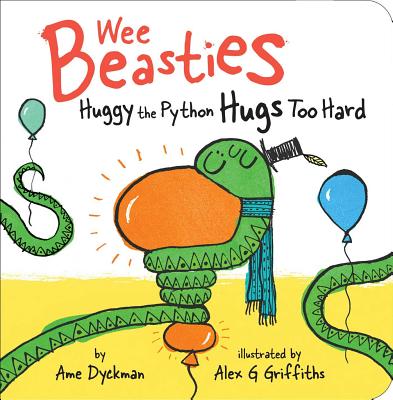 Huggy the Python Hugs Too Hard/Roary the Lion Roars Too Loud (Wee Beasties Series) by Ame Dyckman, illustrated by Alex G. Griffiths
A little social/emotional learning for the youngest set, with delightful line drawings. Can you show Huggy how to be gentle?
PICTURE BOOKS
Adrian Simcox Does NOT Have a Horse by Marcy Campbell, illustrated by Corinna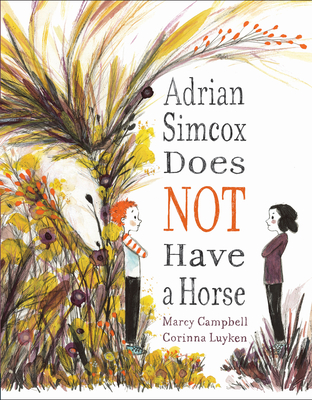 Luykin
Adrian Simcox is telling everyone he has a horse – but Chloe knows that's just not possible. She gets angrier and angrier at him for lying, until something changes her mind. The illustrations are the star of this story – filling each page with color and texture.
Baby Goes to Market by Atinuke, illustrated by Angela Brooksbank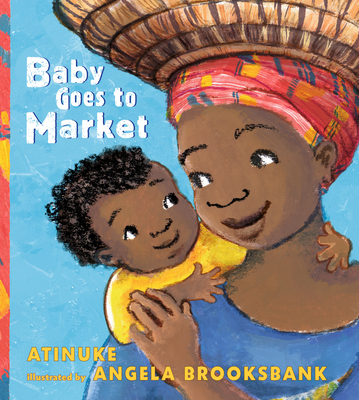 Early math! As baby rides on mama's back all around the market, he is given treats by various vendors. He eats one, but puts the rest in the basket on mama's head. How many are left? The brightly colored illustrations effectively portray the energy and happiness of the market.
Big Mooncake for Little Star by Grace Lin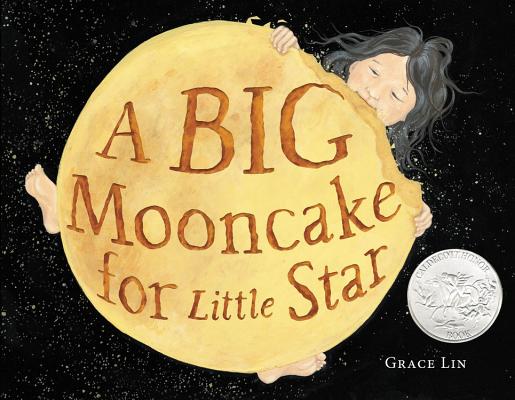 Little Star loves baking mooncakes with mama. But she musn't eat them yet! What happens when Little Star just can't resist a nibble? This original tale reads like a folktale and explains the phases of the moon.
The Day You Begin by Jacqueline Woodson, illustrated by Rafael López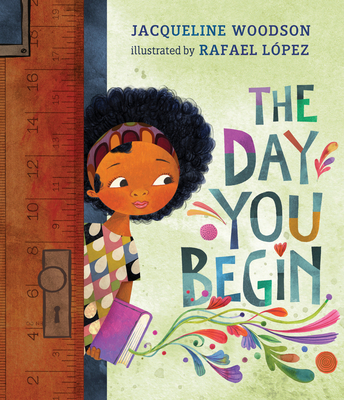 Beautifully illustrated story about how we all begin feeling alone and different, but sharing our stories may bring us together. A perfect book to share with someone starting a new school.
Drawn Together by Minh Le, illustrated by Dan Santat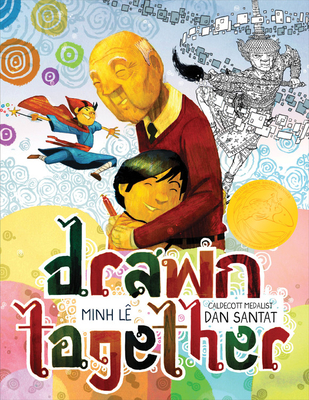 A boy and his grandfather, who speak different languages, find a common language: drawing. The illustrations start in two distinct styles that eventually merge!
Dreamers by Yuyi Morales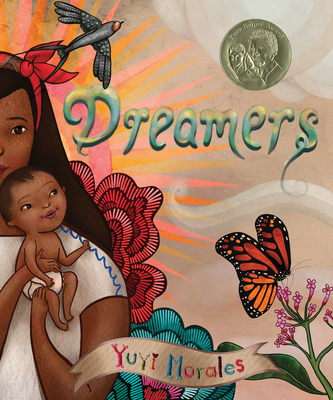 Morales tells the story of her own arrival in the United States with her young son. They faced much uncertainty but brought their dreams and strength with them. Soon, the library and the many wonderful stories it contained helped them feel at home. Gorgeously illustrated with found objects which tell as much of a story as the words, this book will find a place in your heart.
Giraffe Problems by Jory John, illustrated by Lane Smith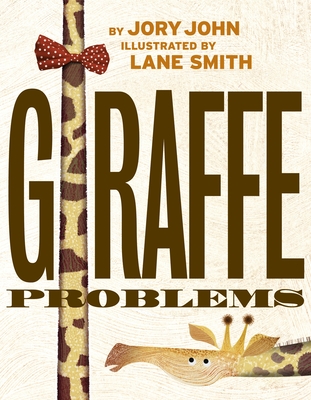 Beginning with the sentence "I feel bad about my neck" (a nod to Nora Ephron?) giraffe laments the many challenges he faces. A turtle tries to convince him of the benefits of having a giraffe neck. This companion to Penguin Problems is laugh-out-loud funny and must be read aloud.
Fox and Chick: The party and other stories by Sergio Ruzzier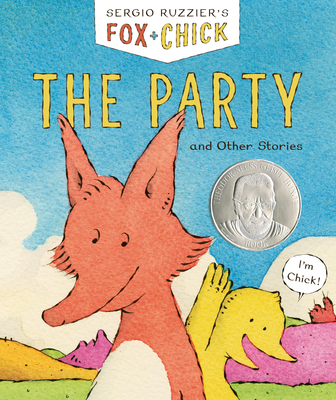 Fox and chick are different, but they are friends. New readers will enjoy their (well, mostly chick's) silly antics, told in a series of short vignettes. Sure to make you smile!
How to Be a Lion by Ed Vere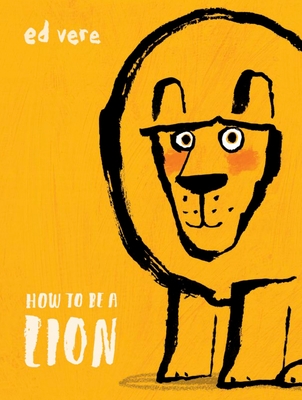 This British import features the 'King of the Jungle' musing on what it means to be a lion. MUST he be fierce? MUST he roar? His friend Marianne, a duck, helps him figure it all out. Vere's thick-lined illustrations and limited palette set the right tone.
I'm Sad by Michael Ian Black, illustrated by Debbie Ridpath Ohi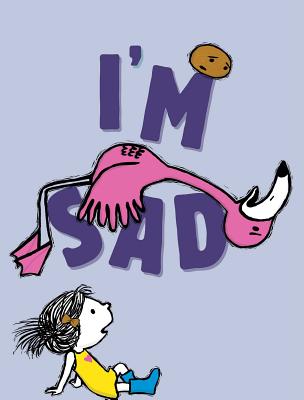 What if, sometimes, we're sad for no reason? In this story, a girl and her friend potato (yes, I said potato) try to cheer up their friend flamingo (yes, I said flamingo). While flamingo is grateful for his friends' efforts, he still feels sad. And that's okay. This silly yet sweet story validates a child's feelings.
Mad, Mad Bear by Kimberly Gee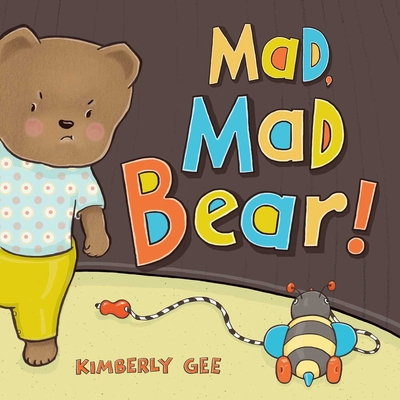 Perfectly representing and acknowledging a toddler's anger at having to leave the park when he's not ready. Bear is SO mad, but after a bit of time being mad, he feels better. As Mr. Roger's said, it's good for kids to learn that feelings don't last forever. You won't ALWAYS be mad.
Niblet and Ralph by Zachariah O'Hora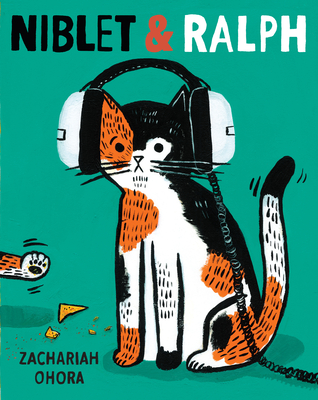 Niblet and Ralph are two cats who look very much alike and are friends, but also are, in fact, quite different. When, on an attempt to visit each other, they get mixed up, their people know right away that something isn't right. Will this mix-up get fixed? O'Hora's retro art style fills me with happiness. Also, the next cat I get will be named Niblet BECAUSE.
Penguin and Tiny Shrimp Don't Do Bedtime by Cate Berry illustrated by Charles Santoso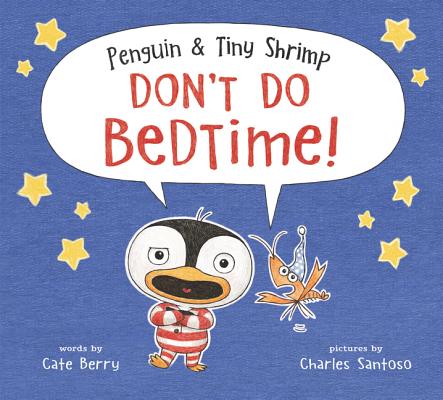 I've already shared this in storytime a couple of times and it's a winner. Penguin and Tiny Shrimp (see? It's already funny) try a number of stall tactics to convince the reader it's not time for bed. The illustrations are filled with silly details that will demand multiple readings.
The Rabbit Listened by Cori Doerrfeld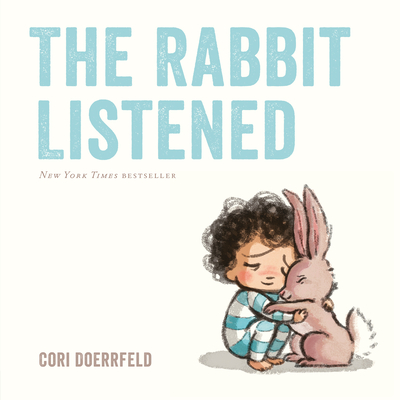 When Taylor's blocks are knocked over, they are sad and mad. Lots of animals suggest ways to feel better, but none of them suit. The rabbit? The rabbit just…listens. And this turns out to be just what Taylor needs. A beautiful sweet validation of feelings.
Thank You, Omu by Oge Mora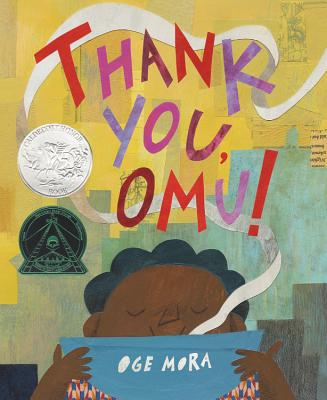 The scent of Omu's stew draws everyone in the neighborhood to her home, and she gives them all a taste. But soon there's nothing left! The cut-paper illustrations add to the story's warmth. This tale of generosity and friendship will make your heart smile. And want to eat stew.
We Don't Eat Our Classmates by Ryan T. Higgins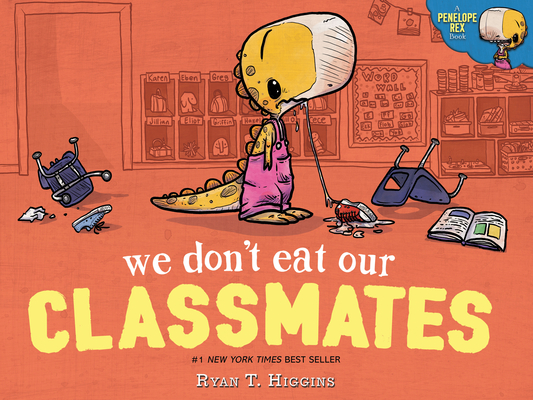 Starting school is HARD – especially if you are a little dinosaur in a class full of humans! This little dino is learning how to make friends, and that includes NOT snacking on her classmates. How would she feel if someone wanted to eat her? This is easily one of the funniest, and best, early-elementary-appropriate first-day-of-school picture books out there.
Stay tuned for my middle grade, graphic novel, and YA faves!
*I absolutely can't take credit for this idea; I stole it from one of my many genius children's librarian friends.
**I am 1000% doing this for myself. I. LOVE. BOOKS!